Entry Plaza
Asymmetrical portico; rail bench; staggered concrete slabs.
Lobby view 1
Multimedia wall overlooking a lounge furniture arrangement, and concrete bamboo planter.
Lobby view 2
High tops for casual alternative workspaces - extend tenant offices into public realm.
Upper Floor Lobby
Crisp break out furnishings accent the rugged steel column covers and steel railings.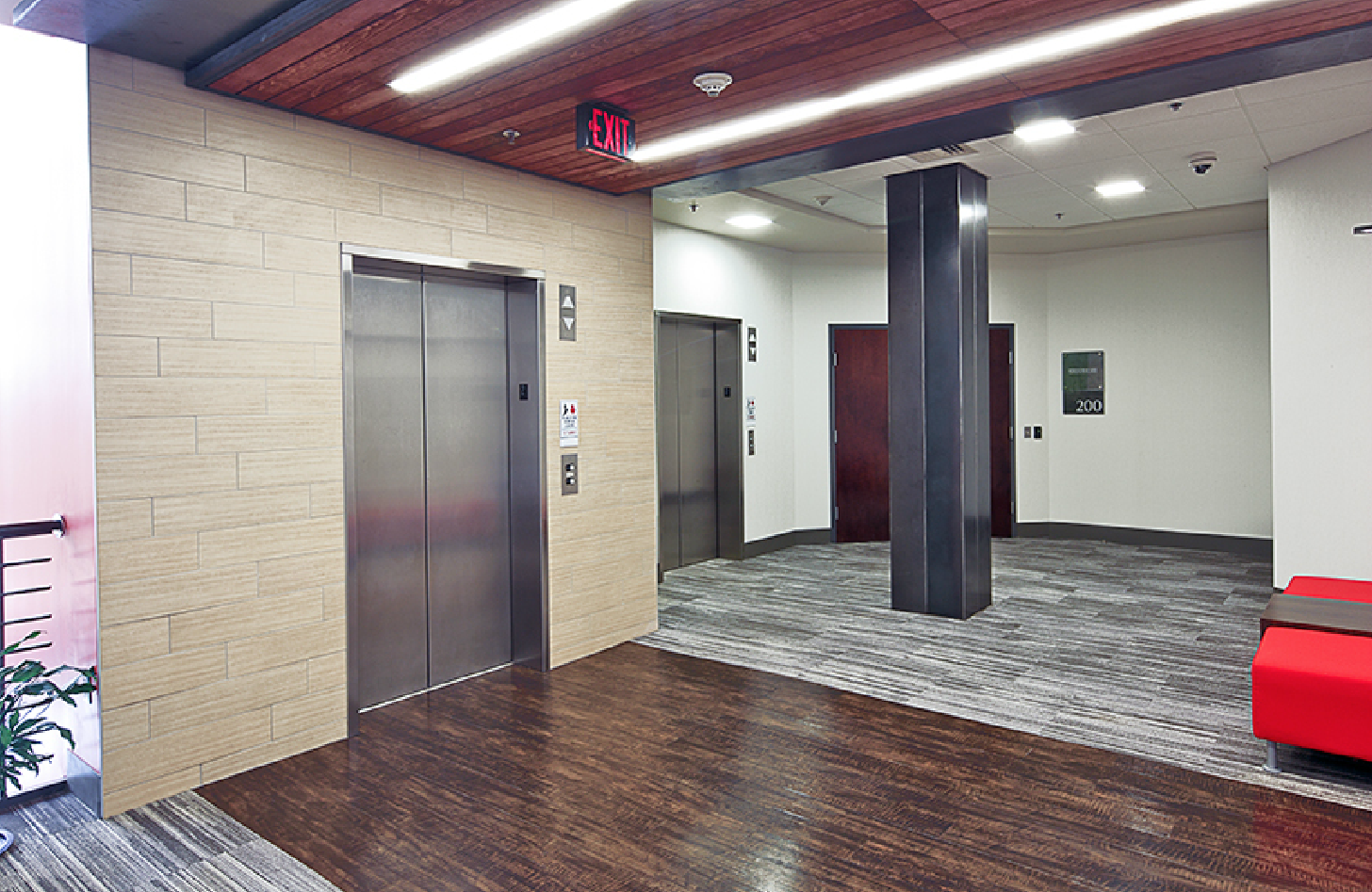 Elevator Lobby
Blue steel and wood slatted ceiling with linear LED lighting.
STAND UP(TM) Building Directory
Electronic Directory and information board.
Steel frame with large-format LED monitor, and 1/4" low glare tempered glass on stainless standoffs.
Upper Level Lobby
Casual shared space in the public realm.
Floor finishes and details
Wood treads and risers with cast iron stair nosings, fractal-based patterned carpet tile, steel column covers, wood handrail.
Standout(TM) Wall Plaque
Custom designed signage - 1/4" steel plate, 1/4" tempered glass, with 1" stainless standoffs. Vinyl appliqué logo and suite number.
EL BOW(TM) Wall Sconce
Custom designed and fabricated wall mounted light fixture
Steel "L" with LED source
Commercial Office Building Architecture - Bethlehem, PA
Refurbishment of 3-story commercial office building, Bethlehem, PA. William G. Dohe AIA LEED AP, Project Architect; Howard Browning, project team.