Allentown - Automobile Corner of America
Ruozzi Brothers Collection Auto Restoration Showroom and Workshop with 7 Luxury 2-story loft apartments above.
Meyer Lane Apartments
Concept rendering for new apartment complex in Bethlehem, PA.
Ocean Restaurant Dining Room
Country Spring House
On the Boards - "Country Spring House" -
Stone and Copper Clad 2-story home overlooking future fruit grove. The home is designed to offer on-grade dining patio, with additional rooftop green-roof patios, and an astronomical observation tower. Spring 2016 Construction Start.
OK Auto 4WD & Tire
Sometimes it's awesome when you just blow away your client's pre-conceived expectations. OK Auto is a wicked cool biz, which deserves a wicked cool building.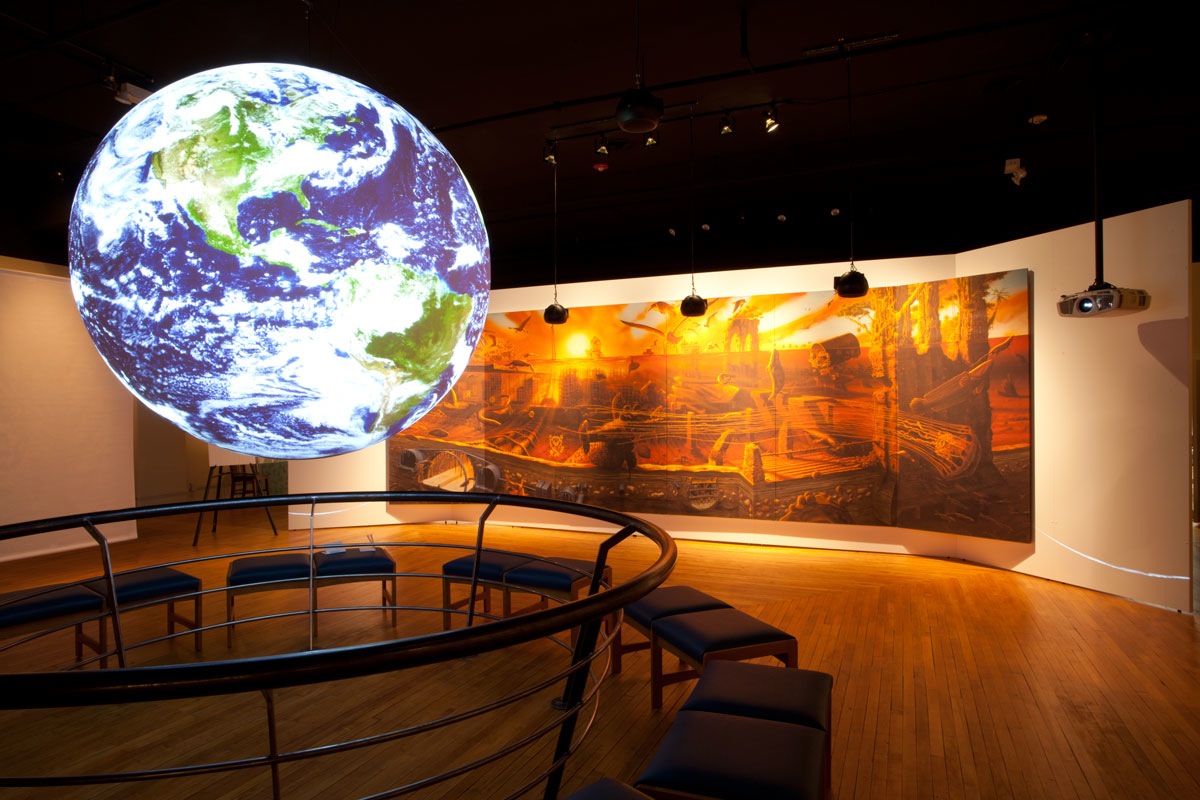 Science on a Sphere (SOS) Exhibit Space
Museum design for Nurture Nature Center.
Custom steel railing around sphere.
Lighting design; Lutron controls.
Delaware River House
New stone and heavy timber residence along the Delaware River. Construction Spring 2016.
Office Building Refurbishment
Office Interior
All furniture copyright R+D Architecture.
Private Office Interior - Allentown, PA
Visitors are greeted by the immense glass walled conference room as they enter this award-winning office interior. The floors were simply refurbished, while the patina of aged plaster on the rear wall of the conference room was preserved as-is.
Style by Kathy Avila
Interiors for new concept salon, Bethlehem, PA.
Loft Apartment Condominium, Eastonian
Honestly, we just asked the question "what kind of space would I want?" and then we just drew it up. Apparently, others thought is was pretty cool, too.
Nurture Nature
This is one of our favorite projects, because we just love this organization and its people. This wasn't one of our bigger, splashier projects, but every detail mattered...to us and to them!
Outdoor Living, part deux
Canopy
galvanized steel, cedar soffit, hand-carved buddha head
Playhouse
Ryan designed and built this playhouse for charity. You can buy one. Call us.
Dog
That's his name. Hanging out in front of the new place, a few year's back. RIP, Dog. You were a good friend.
Entry...transitions
We wanted to explore that tenuous distinction between inside and outside, right where they really converge - the front door. Did we tell you the door mat says "leave"?
Rosenberger-Sprague House
Outdoor Living
Literally. We made the pool a giant table, or chair, or dance platform, or really anything other than a hole in the ground. What's really going on here is an incredibly structured space posing as an ad-hoc one.
Residential & Commercial Architecture
R+D ARCHITECTURE is the leading design-driven firm in the Lehigh Valley, serving Easton, Bethlehem, Allentown, and the surrounding Pennsylvania and New Jersey region. Specialties include commercial, residential, sustainable design, and custom furniture and fittings.